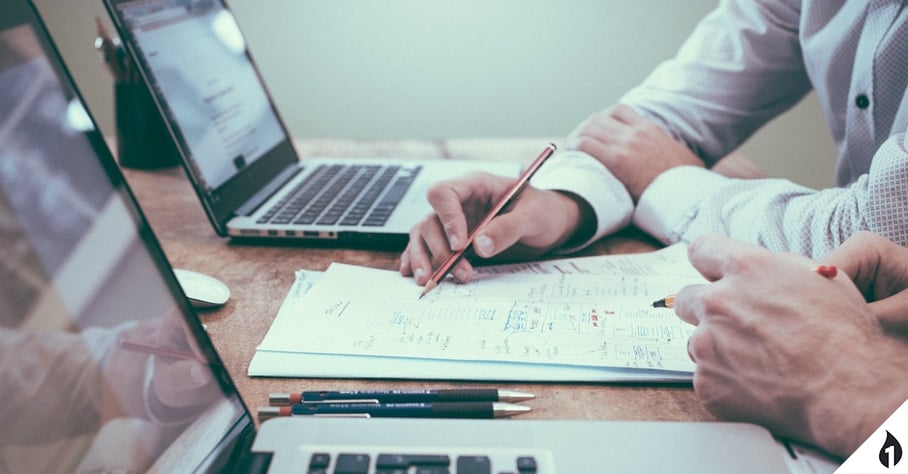 Training comes at a great cost. It costs time to lead training sessions and prepare new hires for what they'll face on the job. It costs money to create and distribute training materials. When better technology emerges, like a touchscreen or augmented reality, it can signal that it's time to innovate on your company's current training strategy. Whether you're planning on scrapping what you have in place and starting over or you want to tweak and build upon what you have, you need to carefully vet your training innovations. Stringent vetting is necessary to make sure that the change you're planning to make is the right one. If you're going to innovate, make sure you have a process in place to do so successfully.
SEE ALSO: Download a free Augmented Reality example now
If you don't have an innovation process in place, reach out to someone who does: OneFire. OneFire has a proven process for innovation. It starts with an idea, then moves quickly through the framework to become a reality. By developing a repeatable process, OneFire can rapidly bring strong concepts to fruition and avoid needlessly spending resources on weaker concepts. Bringing that expertise to clients, OneFire is able to apply a process that works to client ideas that are ready to be realized.
OneFire can help your training innovation idea take flight, starting with these steps of the Nucleus Process:
Ideation
In this stage, your training idea will become fully-formed, built-upon, and analyzed. Ideation encompasses the entire thought process, spurring creativity and continuing to modify the idea until it is ready for the next step. A creative process, Ideation can take many forms, but always yields an idea the group is confident in. Ideation starts with a notion and ends in a solid idea that can move to screening.
Screening
Screening your idea or concept is the next step in the Nucleus Process. Screening is the process of comparing your training idea against a benchmark of some kind. In the case of training, the idea is likely to be cast against other training innovations. Then, its benefits and potential drawbacks will become clearer. As screening progresses, weaknesses are firmed up and benefits become much clearer.
Proof of Concept
Proof of Concept refers to the process of putting a method or idea into limited action, to test its feasibility. It serves as a demonstration that the concept will, in fact, work, and can be put into practice. Proof of Concepts typically occur on a very small or even incomplete scale. Once it is verified that the idea is as strong in practice as it is in concept, it can move onto the next step of the Nucleus Process.
Testing & Research
After being successfully verified in the Proof of Concept stage, your training idea will move onto the Testing & Research step of the Nucleus Process. In Testing and Research, your training innovation will undergo rigorous tests and extensive research will be done. This step is critical in leaving no stone unturned. With this level of testing and research, your training innovation stands a great chance of succeeding.
By partnering with an Innovation Agency, like OneFire, your training innovations can become a reality in short order. OneFire has the proven and repeatable Nucleus Process, which takes great ideas and turns them into a reality. If you're looking for a small tweak or a total overhaul, the OneFire team is ready to help take your training to the next level.
Learn how onefire can make your training innovations a reality: