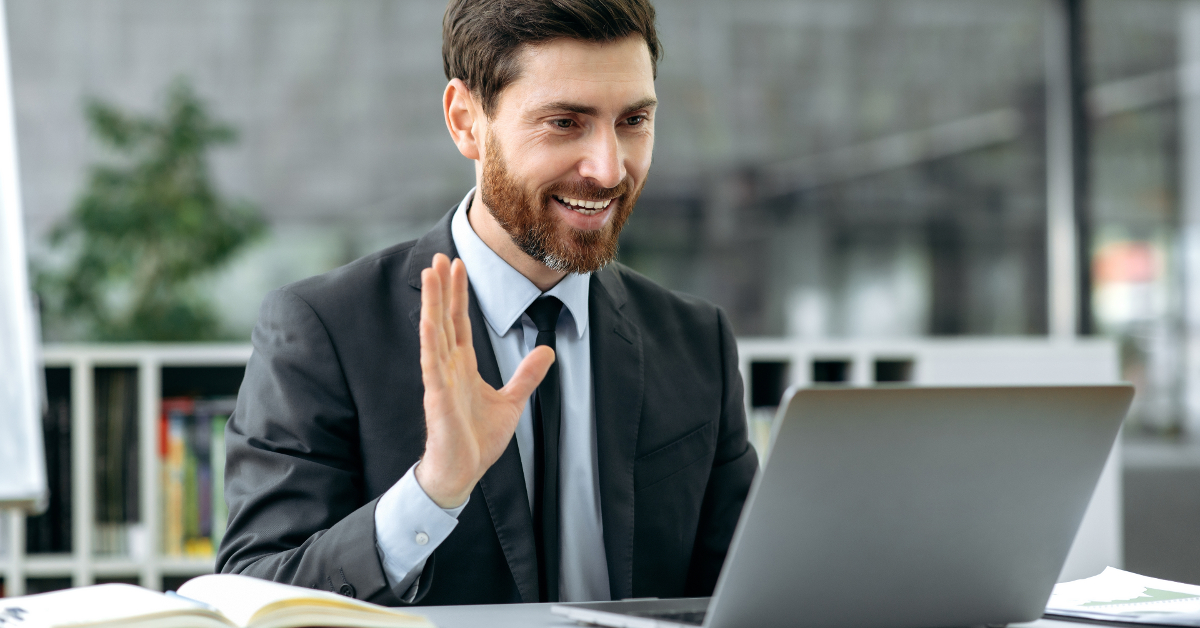 Does this sound familiar? You receive an email with a personalized subject line, and maybe you're intrigued. But when you click on the email, it becomes clear that the message you received doesn't really apply to you or your business, and was likely sent to hundreds (or thousands) of other recipients.
Your MSP leads deal with the same thing, and as inboxes become more and more cluttered, you have to find ways for your message to stand out. Enter video prospecting, a tool for creating personalized, authentic messaging that sets your sales email apart.
Video Prospecting for MSPs: What is it?
While your standard sales email relies on text, video prospecting embeds a video in the body of your email. You can personalize your initial email, including your prospect's name, title and something about their work or business. Some marketers use a personalized thumbnail or gif to immediately grab the prospect's attention.
The idea of speaking on camera makes many people nervous, but the beauty of video prospecting is that authenticity and a casual vibe is a good thing. You don't need to worry about being too polished. Stumbling over a word or two or not having the perfect backdrop isn't a major issue; in fact, it can make you seem more approachable.
The purpose of your video is to introduce yourself, your business, and explain why you think you would be a good fit for your prospect. It should hit all the same points as an introductory sales email, but in a more conversational tone.
What Sets Video Prospecting Apart?
As an MSP, your customers have to trust you. They trust that you know what you're talking about, that you will keep their information (and their customers' information) secure, and that you'll be there to help when problems arise.
You have to build that foundation of trust before you win their business, and video is a great way to do that. From your first video, your prospect will be able to hear your voice and put a face to the company reaching out. They will see that you cared enough to put together something unique and personalized. And they'll be more comfortable following up for next steps, because they already feel like they've had a quick introduction to you and your company.
Video is also just part of doing business now. After the pandemic, nearly the entire world had to rely on video to conduct business and stay connected. In fact, video creation increased 178% from 2021 to 2020. (Vidyard.)
Why Video Prospecting?
But don't just take our word for it; there's data that proves the efficacy of video prospecting.
For example, sales teams that used video prospecting saw a 16% bump in open rates and a 26% increase in replies, according to SalesLoft.
Additionally, people are 13% more likely to remember details from a video versus a text email (B2B DecisionLabs), and video prospecting leads to a 56% higher proposal engagement (Proposify.)
Finally, video just works for sales. According to Wyzol, 92% of video marketers say video content gives them a good ROI in 2023, and video marketers get 66% more qualified leads per year (OptinMonster.)
How Do You Implement Video Prospecting?
Video prospecting is just like a typical email nurture sequence, but with a video component. After a personalized intro video, your prospect will receive follow up emails (with or without video,) allowing you to track what your prospect has opened and clicked on.
There are companies who will create your video sequence for you, but there can be a catch if you go that route. Once you stop paying for the service, that company can take your sequence with them.
On the other hand, you can partner with an agency that will help you build a sequence that you own. This is a great option if you don't have the time to DIY a brand new video marketing sequence and want a professional team guiding your process.
Whether you opt for the DIY route or not, software like Vidyard helps you to create your videos, track prospect engagement and access many resources that will assist you along the way.
The Bottom Line
Video is an excellent way to stand out, connect with prospects and grow your MSP business. Integrating video into your sales pipeline, whether on your own or by partnering with an agency, can give your marketing an edge in gaining new clients.