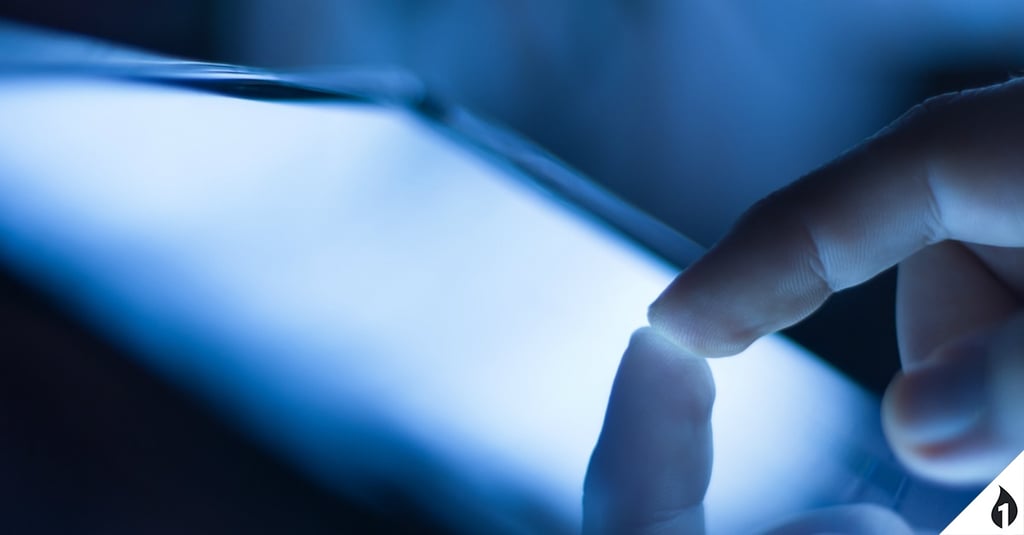 Why aren't you using a touchscreen for marketing?
Worried it's too expensive? Your current marketing strategy has you too overwhelmed to consider a switch? Not familiar enough?
Whatever your reason, it's time to overcome it: touchscreens can add too much to your marketing to be ignored.
Here are 4 of the best ways that you can use a touchscreen for marketing:
1. To Save Money
Touchscreens scare some marketing professionals away with their potential cost up front. However, once your touchscreen experience is built, it instantly starts saving you money. In time, it ends up being far less expensive than floundering with alternatives. Consider heavier, less mobile products. Building a touchscreen product explorer allows you to display those types of products anywhere, without battling the logistics that typically accompany that endeavor. If you frequently attend trade shows, think of how much money will land back in your pocket as you bring an iPad or TV-sized screen to your booth instead of a cumbersome product. For users, the experience is even more enjoyable. They can, with a simple touch, get a brilliant 360 degree view of your product. Seeing a product from every angle and being able to interact on a deeper level (such as 'hot spots' that can be called upon to display more information, video, etc.) is an improvement on all other mediums. Even a physical product doesn't have the supplementary abilities of a touchscreen. Using a touchscreen in your marketing is a way to both cut costs long-term and deliver a more effective marketing message.
RECOMMENDED FOR YOU: Use our checklist to see if you're ready to build a touchscreen experience
2. To Become Mobile
Because moving products from one place to another comes at a steep cost, it's also not always a feasible option. That's especially true if your company is looking to expand or break into new markets (or regions, even). Taking your products on a road trip doesn't fit into most marketing budgets. If you deal in heavy or oversize products, you've likely run into that roadblock before. Using a touchscreen, you instantly become mobile. Touchscreens can be built to fit everything from a smartphone to an entire wall. Your products can - all-of-a-sudden - fit in your pocket, briefcase, or mobile exhibit trailer. Instead of feeling daunted at the prospect of taking your show on the road, you can feel confident that you're equipped with marketing collateral that will attract positive interaction and cost far less than packing up your products would.
3. To Increase Engagement
No type of marketing collateral engages quite like a touchscreen. Even the name is a call to action: "touch screen." It commands attention and rewards users with a smooth, intuitive, fast interactive display. It puts power into the hands of users. Instead of a passive marketing experience, your potential customers can control the action - exploring your products, using hot spots to call up more information, and moving at their own pace. Building in sales prompts can even turn your touchscreen into a salesperson (that won't come looking for commission). There's no analog for marketing collateral that can draw a crowd, spur interaction, and possibly help close sales. The marked increase in engagement alone justifies the building of a touchscreen experience. Touchscreen users will be able to see and experience your products in a way they haven't before and that unique approach will make your company stand out at trade shows or wherever competition is present.
4. To Better Adapt
Using a touchscreen for marketing gives you options. Instead of being confined to the obvious limitations of print materials, video, and the like, building a touchscreen experience has incredible reuse potential. Traditional marketing materials can't adapt and can't be modified. It's a sunk cost - squeeze the mileage out of a brochure, for example, then re-design, re-print, and re-distribute when anything changes. With a touchscreen, it's an experience that can be built upon, changed, and adapted to your marketing needs. That gives you a tool that can be factored into tomorrow's marketing strategy, along with today's. Plus, you can budget better, knowing that your marketing collateral doesn't need to be crumpled up and re-created each year.
There's no reason not to look into a touchscreen experience for your marketing. It will open up a new world of possibilities for your marketing and help propel your company into the future.
Use our touchscreen checklist to learn more: