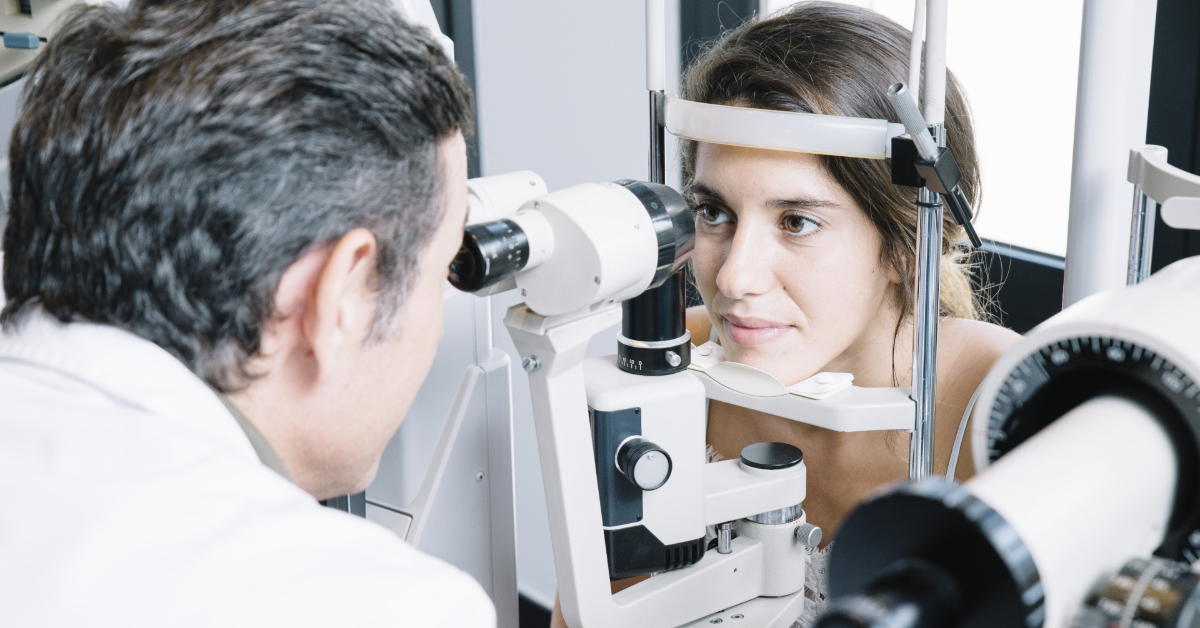 One of the best marketing moves you can make for your ophthalmology practice is to improve your online visibility.
Your potential patients are spending time online. They might look up an ophthalmologist on Google, ask their friends for recommendations on social media, or read reviews for different practices in the area. To win their business, your practice needs to be online, too.
If increasing your online visibility sounds time consuming or overwhelming, don't worry: you don't need to be everywhere. Too many practices think they need to be posting on social media, creating videos, publishing blog posts and engaging with followers to have a strong online presence, but that's just not true. It's great if you can do all of that successfully, but most practices don't have the time or the capacity to show up everywhere.
That being said, there are a few areas of focus that can really improve your online presence. If it seems like your practice is hiding from potential patients, here are three ways to combat that:
1. Optimize local listings
About 46% of all Google searches are seeking information about a local business. That should tell you two things: First, that your future patients are seeking information about practices online. And second, that you should make sure your practice shows up well on Google.
One way to make sure your practice shows up on a Google search is by using Google My Business, which is a tool that allows you to create and manage your business profile on Google. This will allow you to share reviews, store hours and information right from a Google search, and show up as a credible business whenever someone searches for ophthalmologists in your area.
There are also a handful of sites that gather and share location and contact information with other search engines and business listings. These are called map aggregators, and it's important that you list and verify your business information on these sites. Some of the main ones include Factual, Data Axle, Foursquare, Neustar and Local Listings.
If your information is incorrect or difficult to find, it could be enough for a potential patient to choose a different practice. So keeping that information up to date is well worth the effort.
2. Encourage patient reviews
Reviews are an essential tool for most businesses today, but they are especially important in the healthcare industry. People want to make sure they're going to a practice that takes excellent care of their patients, and because of that, online reviews are a major part of their decision making process.
For many potential patients, your Google reviews will be one of the first indicators they have of how satisfied your current patients are with your care. Because of that, it's essential that you work on gaining - or improving - your online reviews.
You want to make it as simple as possible for your patients to leave a review online. If you send follow-up emails after appointments, include a link where patients can leave a Google review (or anywhere else you'd like them to leave reviews.)
3. Run targeted PPC ads
Take your reach one step further with targeted pay-per-click, or PPC, ads. PPC marketing uses keywords and audience filters to reach a very specific audience. PPC ads are most often run on search engines or social media sites.

The benefit of using PPC ads is that you're paying for prime online real estate, so you know your ad is being shown to your ideal patients. The more you run these ads, the better you'll get at figuring out which ad types work best for your practice.
The bottom line
Online visibility puts your practice in front of tons of potential new patients. Optimize your online presence and make it easy for your business to stand out among competitors.