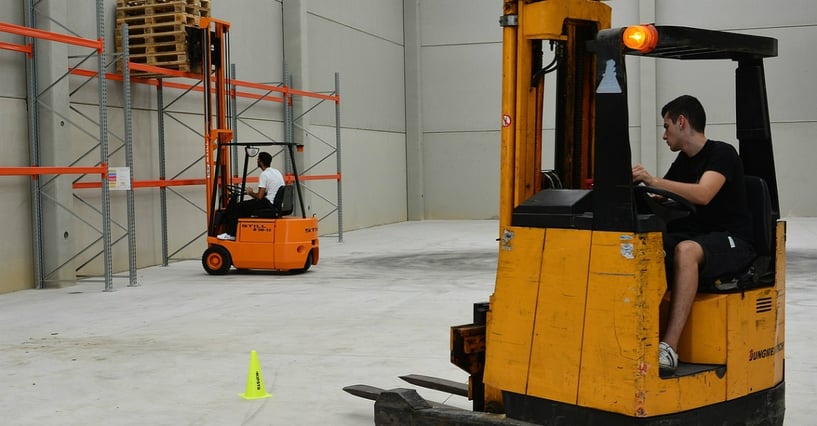 Training is ripe for disruption. A strong approach to training is an indispensable part of a healthy enterprise. Training helps employees (and then the company) succeed, helps avert accidents or mistakes, and can help minimize the costs of new employee onboarding. Using technology to build a training strategy that is affordable, efficient, and effective, should be a key objective for all enterprise leadership.
FOR YOU: Learn more about Organizational Innovation with our free eBook
But, during the process of building a new training strategy, or coming up with new training innovations, the enterprise will find that it needs a prototype.
If your company is putting its focus on revamping your training strategy, keep the innovation process in mind. Innovation doesn't happen with a magic wand. It takes structure, deliberation, and prototype development. Here's why:
Prototypes Prove It
You have to prove that your training innovation will work. If you don't, it's a shaky to suggest implementing it. Implementation requires a commitment. That commitment includes time, energy, training materials, cost, and a change in direction. It's not necessarily a smart commitment unless there's a level of confidence that the idea of concept has been properly vetted. Building a prototype or proof of concept instills that confidence and will make selling the new strategy to your team much easier. Once a working prototype or demonstrable proof of concept is in place, you can begin having serious conversations about launching your new concept.
Know Before You Go
Getting the green light on a new project is a thrill. Getting the green light on a new project that you feel confident in? Double-thrill. It's also the best approach to innovation. Before you run wild with a 'GO' on your training innovation project, be sure that you've gone through the innovation process. Be sure that you have a prototype or proof of concept that gives you confidence that your idea will succeed. Going through the innovation process is an excellent way to give your training innovation its best shot at succeeding. Innovation needs structure. Follow a framework as you innovate and your idea will be realized sooner than you think.
Process Produces
Adhering to a process produces results. If you stick to that philosophy, your ideas for innovation stand a much better chance of becoming a reality. Developing a prototype or proof of concept is an essential part of that process. It proves that your concept will work and it serves as an engine for driving the process forward. A prototype can be shown to all involved and it can inspire your entire team to push towards implementing your training innovation. Without a prototype and without a process, your idea is likely to get lost somewhere between the boardroom and the break room. The enterprise needs to see how a new idea will improve things. If that's not obvious, the pathway to realizing your new idea isn't either.
Training should be a focus of innovation within the enterprise. For training innovations to work, they need a prototype.
Learn About the Role a Proof of Concept Plays in Innovation: