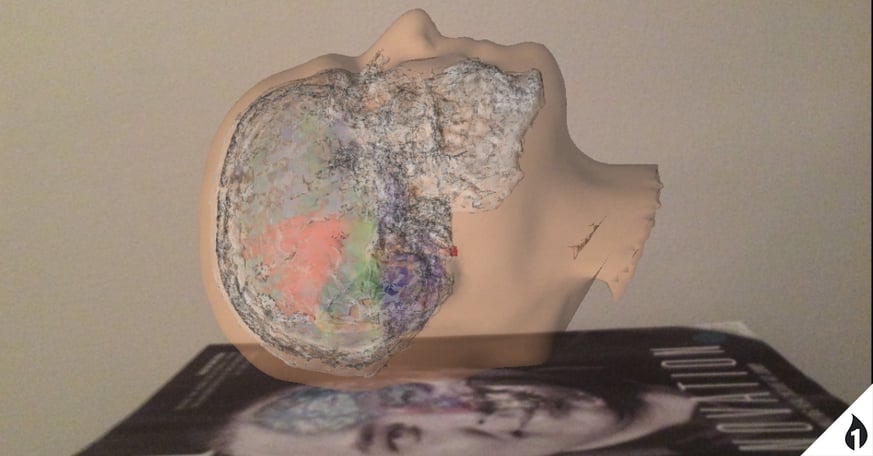 OneFire XR is a platform used to quickly deploy Augmented Reality and Virtual Reality experiences for marketing. What does that mean for your business? It means that your marketing is about to pole vault over the competition. Instead of running a TV commercial that looks like it was produced in 1970 or a newspaper ad that will remain ignored, tap into the exciting new world of AR and VR. Set up for explosive growth over the next few years, AR and VR can make your product or service come to life. With unprecedented customer engagement, your message will do more than reach people; it will wow them.
Here's how OneFire XR can use Augmented Reality and Virtual Reality to supercharge your marketing:
Tradeshows
Tradeshows are melees-for-attention. In close quarters, vying for eyeballs, it helps to bring the best "weapon." That would be OneFire XR. While your competition is fumbling with brochures and trying to engage prospects with tired marketing collateral, you can offer future customers the chance to truly experience what you have to offer. Even if that's heavy machinery, OneFire XR can present an exact digital representation. Future customers will be able to make sure your product or service is the right fit, without leaving your booth.
Magazines
As in the photo above (which you can experience firsthand below), OneFire XR can turn a magazine into an experience. With an AR/VR trigger and OneFire XR, future customers can simply open the app, point their device at the magazine, and be pulled into an experience they won't forget. Your product can actually, literally 'jump off the page.' Instead of telling prospects why your product or service is the best, you can show. In almost every case, showing beats telling and OneFire XR makes it possible.
Postcards
On their own, postcards aren't thought of as particularly exciting. Paired with OneFire XR, it's a completely different story. You can turn a direct mail piece into a portal, giving recipients the opportunity to experience your product or service from the comfort of their own homes. Marketing collateral that was considered dry, will now be considered dynamic. Unlike other attempts to improve print collateral (prizes, scratch-offs, etc.) AR & VR aren't gimmicks. They're the future of marketing and OneFire XR puts the future into your hands.
OneFire XR can transform your marketing. You can have an AR & VR experience rapidly built and ready for your future customers to experience. Don't settle for marketing that bores. Embrace Augmented Reality and Virtual Reality and get ahead.
Experience OneFire XR Firsthand: