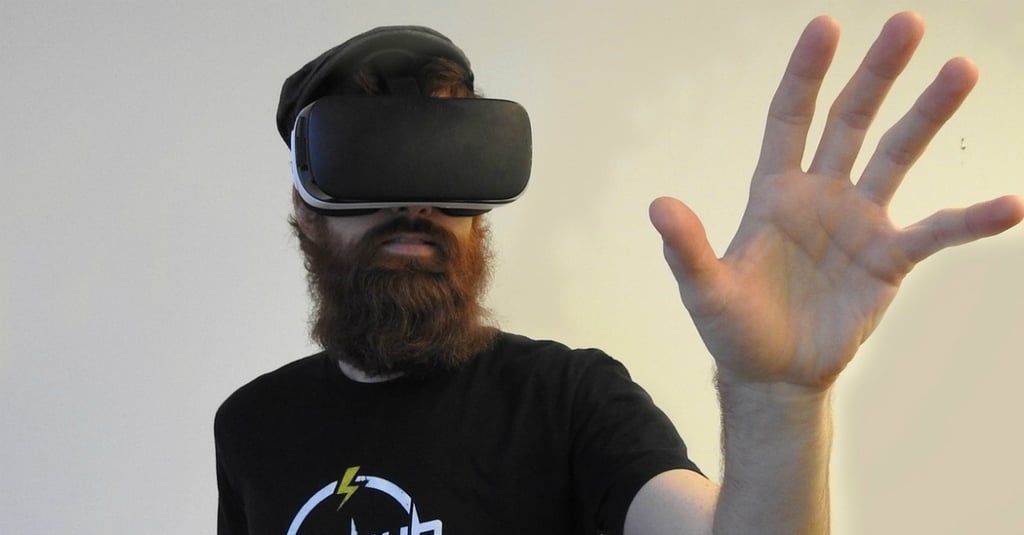 While it's predicted that the market for AR will outpace the market for VR, don't let that mislead you: virtual reality has a promising place in the enterprise. Because the most publicized examples of VR, are, of course, immersive games, it's easy to see VR as an entertainment-first platform. But, virtual reality experiences can be both entertaining and immensely useful to the enterprise at the same time. From training to marketing (and any other aspect of business you can bring to mind), VR can relay information in ways that can't be replicated in other mediums. If you haven't already, you'll find virtual reality in business soon.

Here are a few choice examples of virtual reality in business:
Marriott Uses the Oculus Rift to Redefine Travel
VR has a natural fit in the travel industry. Marriott has already capitalized on that fit and developed an experience on the Oculus Rift that helps users 'teleport' to far away destinations. Similar to the idea behind 'try it before you buy it,' why not entice potential travelers by giving them a taste of the accommodations and attractions they'll find on the other side of a long plane ride? VR has the power to tear down barriers (like great physical distance) and allow potential customers to experience what they couldn't before. For those in the enterprise, this kind of technology could be used to improve business travel and even help make decisions on relocation.
eBay Uses Samsung's Gear VR to Build a Virtual Store
Retail has already seen significant disruption due to technology. By building a VR Department Store, eBay is able to offer customers a unique experience, without messing with the logistics behind setting up a brick-and-mortar operation. Just as Amazon disrupted many traditional retail shops, VR has the potential to continue that trend. If leveraged correctly, the enterprise stands to cut costs, satisfy customers, and watch profits explode. Transforming how products and services are delivered has the potential to upend how business is done across industries. Within enterprise walls, ordering supplies and outfitting an office space could become much easier with VR.
Nicklaus Children's Hospital Uses VR to Train Employees
Training new employees in the medical space can be challenging. Medical procedures are difficult to learn and demand a high level of precision. VR allows for immersive experiences that are both realistic and engaging. Trainees can get instruction on various procedures in a lifelike environment. That helps new employees train more quickly and it saves businesses money. While this example is about healthcare, the same idea can apply to heavy machinery, construction, or any industry with complicated procedures that need to be learned. VR affords trainees a new level of autonomy and allows for new employees to learn at their pace, in a space (albeit, virtual) of their own.
Clearly, VR has significant potential to upend the ways in which the enterprise trains employees, markets its products/services, and operates in general. If your company hasn't tapped into the capabilities of VR to improve, the time is now to start exploring options. As virtual reality continues to become more and more mainstream, the enterprise and consumer alike will continue to find new ways to use this technology. Be an early adopter and be the business that inspires imitators, staying ahead of the competition. VR has business uses that can be put in place now: get started.