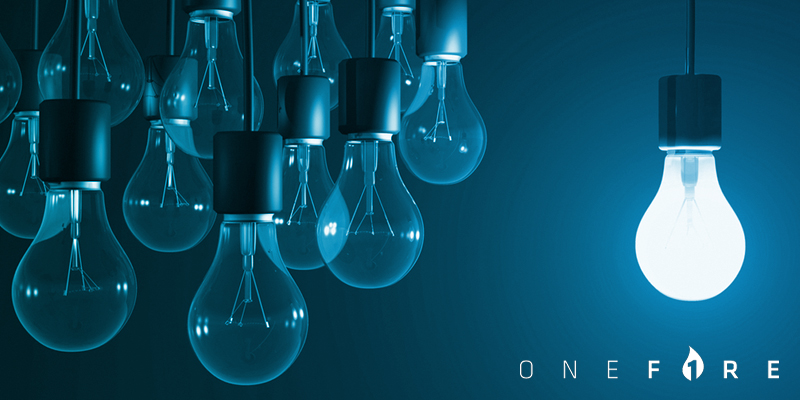 What is an Innovation Agency?
Technology jobs are hard to define sometimes. If you're a farmer, explaining what you do, how you do it, and what it yields is simpler. You can explain how to plant crops. You can show someone a combine (or even take them for a ride!), and you can hand someone an ear of corn.
For those working in the tech sector, it's a little more complicated. You may hear things like:
"So you do a lot of things with the computer?"
"You're, like, a blogger or something?"
"Ohhh so you fix Internet problems"
Understandable. Technology is moving light years ahead of society at large and unless you're actively staying on top of it, it can be daunting – or even infeasible – to catch up or digest it.
It's a sign of smart delegation and great vision for the long-term process to clearly establish who is going to handle innovation at your company.
Just as brilliant professional sports executives hire analytics teams to keep up with games that are transforming before their eyes, major corporations need to find the right team to help them innovate effectively.
That's where an innovation agency can come in. Hiring the right agency, with the right structure, can be the difference between leading your industry and falling behind.
To be transparently biased, OneFire is an example of an innovation agency that can serve as the right team for the right businesses.
An excerpt from OneFire's 'Why OneFire' captures what sets effective innovation agencies apart.
"We don't just use the latest and greatest technology to provide a "cool factor." We partner with our clients and leverage technology to solve real business challenges–from improving processes to generating demand to helping clients' boost their bottom line."
An innovation agency shouldn't wave the newest technology in your face to dazzle you. An effective agency will leverage only the technology your goals call for. But how does it happen? There are a handful of different approaches in taking a client challenge, assessing how to meet it, and delivering.
OneFire developed Nucleus.
Nucleus is a specific process that ensures each idea is seen through to its greatest possible realization.
The graphic below is a simplified outline that shows the general flow of an idea.
An innovation agency can help each step of the way and provide insight, expertise, and thoroughness in areas where you cannot.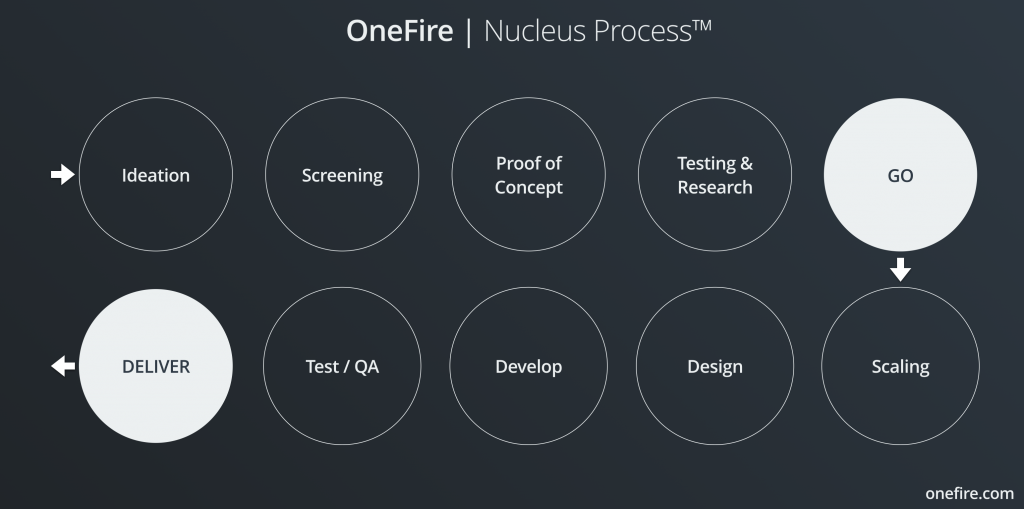 Finding an innovation agency is essential for businesses looking to grow their digital strategies or looking to meet the growing challenges of a digital world. Hiring the right agency enables you to focus on your business specifics and puts the development and execution of your innovation strategy in more-than-capable hands. Your team becomes stronger as a result, and you'll be the example your competitors try to follow.
For a closer look at an emerging technology, download our AR example now: