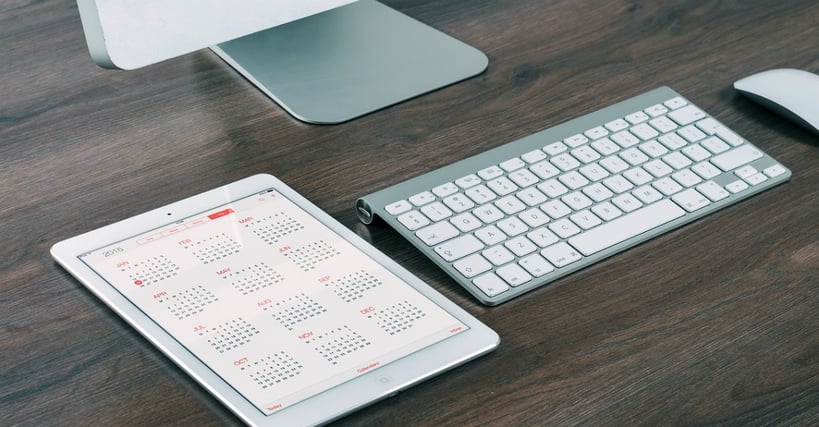 If you and your team are spending the time, money, travel and work to attend a trade show, you want it to pay off. You're in the ideal space to attract new leads and get your name out there. The problem is, you're directly competing with hundreds of other businesses. How can you stand out?
A virtual reality experience is an interesting, engaging tool to get people to stop by your booth - and stick around to learn more. VR can show off your product beautifully and give the user a memorable experience. If you've decided you want to set up a virtual reality demo at your next trade show, here are some steps you can take to get ready:
Give Yourself Plenty of Time
It takes time to develop a quality VR demonstration, gather the tools and train your team. Give yourself at least 60 days to get started. This will give you time to conceptualize the idea and either create it yourself, or work with a developer who can create it for you. In some cases, the timeline can be drastically sped up if you find the right development team and platform.
Remember these tips before you move into development:
Keep it short, around 3 minutes or less. If your presentation is too long, it's going to take a significant amount of time for more people to experience it.

Be conservative with motion, heights or anything else that could make people nauseous. This could be their first time experiencing VR, and it can have a strong effect on some people.

Keep it simple. If there's too much going on, it can feel distracting and cluttered. A simpler demo allows people to explore and enjoy the technology.
Shop Around and Order Materials
If you're showcasing VR at your booth, you will need headsets. There are a few main ones on the market, so do some comparison shopping to find out which would be best for your demo. Google Cardboard is a cheap option, but the quality is lower than others. Samsung Gear is a popular choice for trade shows because you can rent it, and it works from an external touch pad so you can monitor a user's experience. Then there is Oculus Rift/HTC Vive, which offers a fantastic, high-quality experience, but it is pricier than other options.
Most booths start with two headsets for a demonstration. Two is also a good starting point because you have a backup headset in case anything goes wrong. If you find that your booth is swamped with people who want to try out your VR demo, invest in one or two more for the next trade show.
Just remember that you need designated space for people to experience your demo without hurting themselves or anyone else. So if you have four headsets, you need adequate room for four people to safely to use those headsets.
Train Your Team
A week or two before the show, work with your team so they know the ins and outs of the demonstration. Hopefully your VR demo is developed by now, and you have your gear in hand. Work with your team now so that when it comes time to show off your VR on the trade show floor, there aren't any surprises or hold ups. The goal is to keep people moving efficiently through your demonstration so more people have the opportunity to experience it.
Demo Time
Once you're at the show, kick off with your presentation. It will be more engaging than starting with a pitch first and a demo afterward. The presentation will lead into a conversation about your product and what it does for your customers.
Take pictures of people using your demonstration or video testimonials of what they thought. This will help you improve your demo in the future, but it will also give you material to share on social media or your website.
Once you start using virtual reality as a trade show feature, odds are you will want to keep using it. People love the experience, and it highlights your product in a unique way. After the trade show, take notes right away on what worked, what didn't, what snags you might have hit and how people responded to your demonstration. By the time the next show comes around, you will have a better idea of how to prepare, and a more refined experience for your users.