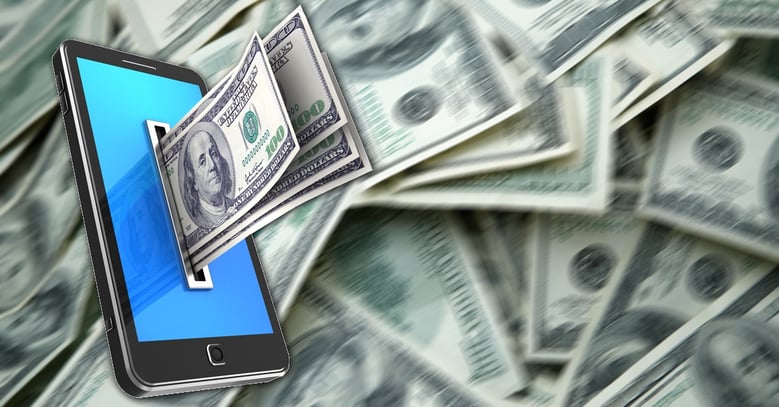 You've hired a company to build a mobile app. You said the words "build me an app" and set a budget.
Is that it? After all, you hired the mobile app company to build it. Your role is to sit back and wait for it to be finished. Right?
It depends.
That is it - as long as you're comfortable with your project taking at least twice as long and likely blowing past the budget.
For most people, that's not an option. So, how do you avoid it? Be involved with your project from the start and make sure that the company and developers have everything they need to complete your project on time, on budget, and on point.
Here are some things mobile app companies need and you should have ready:
Company Logos
"It's on our website" or "Google it" are effective phrases for making people pull their hair out. Your logo is the most recognizable piece of your branding. A high quality and accurate logo isn't a preference. It's a must. It ensures that your brand is protected. Make sure you have all company logos prepared and in various formats so that your project isn't held up by a lack of basic quality branding materials.
Brand Guidelines
Along with your logo, branding guidelines dictate to those working on your project which fonts, colors, and styles should or shouldn't be used to represent your company. Making those guidelines clear at the beginning of the project will prevent having to ask for several (often complicated) changes later in the process. Setting that standard gives the team working on your app clear direction for its look and feel.
App Requirements
If you've never tried to submit an app for approval in iOS or Android, trust that it's a longer process than it sounds like. The company charged with building your mobile app will identify what's needed to get it published. Once that's communicated to you, work on meeting all of the requirements as early as possible. That can help make sure your app gets to market.
App Description
Before an app can be submitted to the App Store or Google Play, it has to meet all the requirements. While the mobile app company will take care of the necessary technical aspects, you'll want to be involved in the App Description. Deciding how you want to describe your app and its uses can tie in to how you plan to promote your it.
Search Keywords
Similar to the App Description, work with the company to decide how you want your app to be found.
Project-Specific Content
Depending on the project, a mobile app company should provide you with a 'client asset' list that will tell you what you need to provide as it pertains to the specific app you requested. Make sure you know what you need to provide for your project and when it's needed to ensure everything stays on schedule.
Deadlines
Deadlines go both ways. Of course, you'll communicate to the mobile app company when you need your project completed. In response, those building the app should lay out what they'll need and when so they can meet your deadline. By meeting your deadlines, you're ensuring they'll meet theirs.
A mobile app can make a huge splash for your business. Being prepared and involved will make your project run smoothly and on budget. Plus, you get to be an active part of building something special.
What kind of app is right for your business? Find out now: