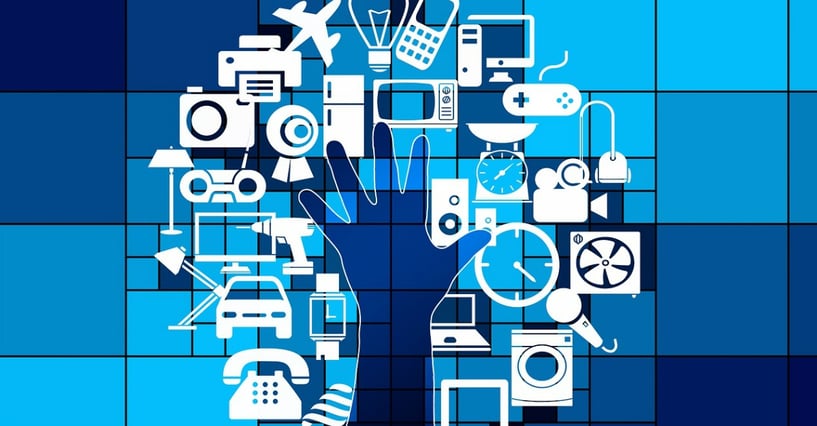 It's already underway. The Internet of Things has infiltrated every industry and the results are in: there's money to be made in embracing a world that has moved online. Is your business already among the Internet of Things companies that will outpace their competitors in the coming years? If the answer is 'yes,' your business is on the right track. If the answer is 'no,' it's time to start exploring how your company can get in on a lucrative trend that shows no signs on slowing.
FOR YOU: Read our Proof of Concept eBook for free!
Why will Internet of Things companies outpace their competition? It's fairly straightforward: the IoT gels with how people today are choosing to live. People are plugged in. It makes sense that they'd want their products and services to be the same way. While that reliance on the Internet can sound scary to some, think of how powerful and useful (and widespread) it has already become. Netflix (or Amazon, Hulu, etc.) allows users to stream a near-endless number of shows and movies without a cable hookup. Fitbit devices use the Internet to compile data and deliver information on sleep, fitness, and overall activity. Amazon's Echo and Google Home were inescapable this past holiday season. With Mark Zuckerberg showing off Jarvis in action, the connected AI assistant concept doesn't seem to be going away anytime soon. In fact, it looks like it's just getting started.
Internet of Things
All of the above examples are illustrations of IoT infiltrating society and disrupting industries. They're far from the only examples out there. When a product can draw upon the vast power of the Internet to improve life, that's an opportunity no business can afford to miss. Being connected means better accessibility, better data, and a better experience. Whether it's a refrigerator or an umbrella, there's room to innovate with the IoT.
Competitive Edge
If your company can figure out a way to connect your product, you have a decided competitive edge over your rivals. The potential ways in which the Internet can be leveraged dwarf whatever improvements are left available for your non-connected competitor. Under those parameters, your product will always be able to offer a feature or a benefit that remains a step ahead of your market nemeses. With connectivity comes better data, to build an insurmountable advantage.
DOA to IoT
If you've felt the pressures of a changing world over the last few years, now is the perfect time to explore the IoT and discover how you can implement it for your product. In a fast-changing business landscape, it is entirely possible to go from dead on arrival to an IoT visionary. Whoever (you or your competition) discovers the next best use case for the IoT, will win the day (and the future).
Need help exploring the ways that you can potentially harness the Internet of Things? Reach out to a R&D company who can construct a proof of concept and get the process moving. Join the Internet of Things companies that are setting a new standard across industry lines.
Download our FREE eBook Today and Learn About Organizational Innovation: