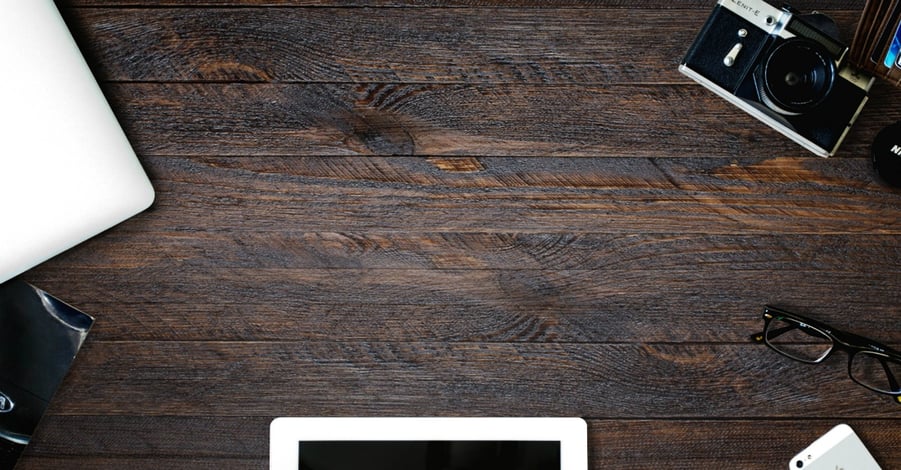 What's behind a rebrand?
Uber's rider logo went from the black and white 'U' to a colorful round bit (now a black and white bit). Instagram did away with its retro camera icon in favor of a minimalist multi-colored mark. Even Google changed its longtime logo and much more.
When all of the above occurred, there was a varied public chorus of 'why?' and 'huh?' and 'cool!' and 'weird.' Rebrands take some getting used to and it helps if you know the story behind it. Why is OneFire rebranding? Going from the original 1-in-a-flame mark to the red 'loading'-inspired logo was not done haphazardly. As OneFire moves into 2017 and beyond, its new brand reflects its future.
MORE: Find out how a CRM can help your business nurture leads
Here are a few things that went into OneFire's rebrand:
NEW LOOK
For a young company, OneFire's original branding stood out and helped build a uniform identity that appealed both internally and to clients. But, for both design and branding reasons, it was time for a change as OneFire entered its 6th year. The new logo - a bold, red 'ONEFIRE' mark - is a proclamation that OneFire is blazing a new path toward Research & Development. The standalone 'O' in 'ONEFIRE' is evokes a 'loading' symbol found in web browsers and software.

NEW BUILDING
OneFire is moving out of the Peoria Next Innovation Center near Bradley University and into Cooperage 214 in the downtown Warehouse District. As the anchor tenant of the new mixed use building (residential and commercial), OneFire will contribute to the burgeoning Warehouse District. With a prime downtown location, OneFire will have a customized space that will better serve its team and its clients. The move to Cooperage 214 coincides with OneFire's rebranding efforts.
NEW LEADERSHIP
After founder Jake Hamann stepped down from the CEO post and relocated to Austin, TX, Jason Parkinson is now in the President and CEO chair. Jason, who previously served as VP and COO, along with 2016 leadership team additions Lyndon Perry (Chief Creative Officer) and Matt Nelson (Chief Product Officer), will join with CFO Kristie Sparling, CTO Spencer Cree, Director of Innovation Harsh Shah, Director of Operations Tulany Doglio, Director of Strategic Partnerships Lawrence Smick, and Director of On-Site Consulting Mike Crall, in guiding OneFire.
NEW 'WHY'
OneFire helps solve problems creatively. That has been true throughout the company's history. However, the 'Why' is now being put more firmly at the forefront. OneFire is pivoting from an Innovation Agency that specialized in marketing applications, to a Research & Development company that specializes in the Innovation Process, Proof of Concept building, and workshops for the enterprise. OneFire also continues to offer Inbound Marketing services with its nimble and experienced marketing team.
NEW FUTURE
Where will OneFire be in 5 years? 10 years? This rebrand is the first step towards charting that path. OneFire's team has a passion for solving problems creatively and that passion flows into its R&D work. Through helping clients achieve their goals and advance their businesses, OneFire continues to learn more about the technology that captivates it - augmented and virtual reality, computer vision, proximity tech, touchscreen experiences, and so much more.
When you see OneFire's new website for the first time or see someone sporting a new OneFire t-shirt out and about, know what's behind the rebrand. OneFire is an R&D company. OneFire solves problems creatively for the enterprise. If you have a problem, you know who to call.
Grab our FREE eBook on Organizational Innovation: