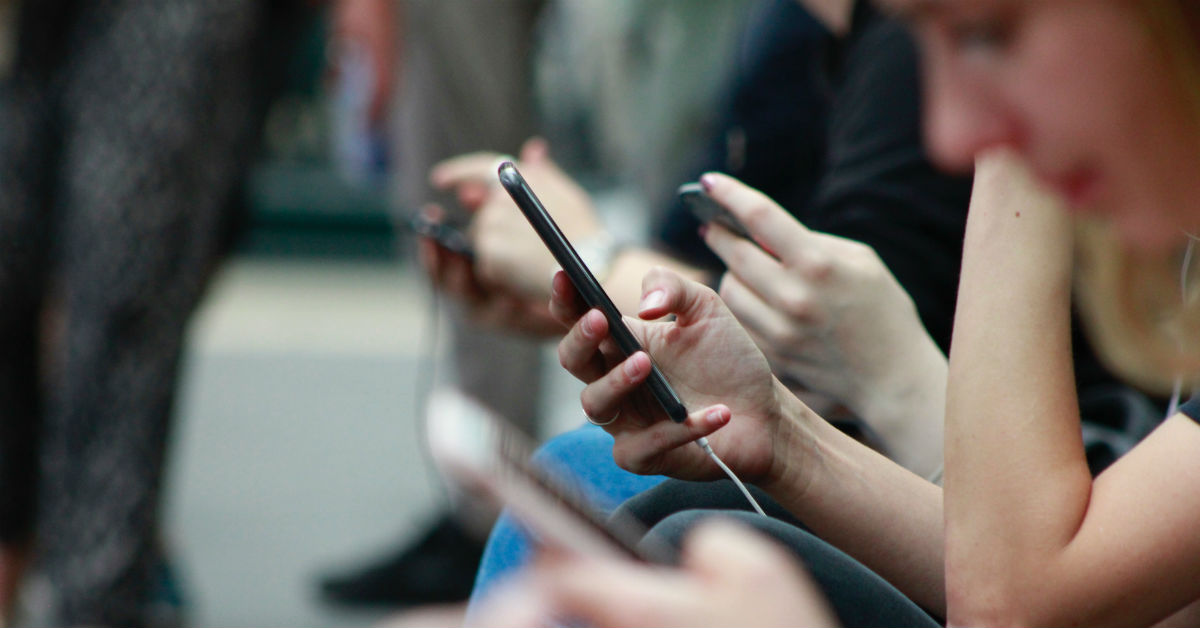 We recently posted an article that shut down many arguments for relying on organic social media content to boost your business.
Particularly, we refuted the idea that—according to our data, at least—organic social media posts assist in driving visitors to a company's website and converting those visitors into viable leads.
However, that doesn't mean that social media isn't a viable tool for your business.
Social media works, but it has to be more than just posting updates that quickly get steamrolled by other content in the ever-flowing feed.
Do you know how long a post on each social platform lasts?
Tracy Sweetland, a UK-based entrepreneur, has calculated the shelf life of social media posts:
LinkedIn: 24 hours
Instagram: 21 hours
Facebook: 5 hours
Twitter: 18 minutes
In other words, the very same content that you spend valuable time creating disappears in mere minutes at worst, and in hours if you're lucky.
Let's take a deeper dive into what we can use organic social media content for so that we can all get the most out of it.
What About Paying For Social Media Advertising?
First, let's address social media advertising. Social media ads are an effective part of a digital marketing strategy.
However, we've decided to restrict the scope of this post to organic (e.g., free) social media. We'll talk more about paid social media ads in a future post on effective digital marketing channels.
Understand Why People Are On Social Media
When is the last time you went to scroll through Instagram or Facebook with the intent to buy something?
The answer is probably never, right?
It turns out that people don't use social media for buying products and services, even though many brands post sales messages on their platforms.
Instead, GlobalWebIndex revealed the top three reasons why people use social media. They are to:
Stay in touch with family and friends
Stay up to date with news and current events
Fill up spare time
Sending out posts that constantly scream, "Buy me!" doesn't align with any of these reasons.
That's why brands must find different ways to stand out by producing entertaining content that may be related to their products or services, but isn't a direct sales pitch.
Brands should also develop a strategy to invite customer reviews, as 44% of social media users say they're comfortable reading or leaving reviews on brands or products. Users can see this information on your Facebook page if you have Reviews turned on.
Put yourself in the mindset of your potential customer on social media and refrain from being overly sales-y.
Treat Your Social Media Channels Like A Cocktail Party
One of the most-used analogies about sharing on social media is to treat your social channels like a cocktail party.
Imagine you've gone to a party where everyone is shouting at everyone else to buy something from their business.
That doesn't sound fun, right?
People don't want to be sold to when scrolling their social feeds.
Consider providing value to your customers and prospects by offering up useful information to them instead of pure sales content.
One of the ways we do that is by sharing industry content that your buyer personas would find relevant and useful.
A party isn't much fun if everyone is just trying to sell each other something.
Do Everything You Can To Get People To See Your Posts
As organic reach declines on Facebook—a Facebook worker in 2014 suggested organic reach will eventually reach zero—you'll have to reconsider what the purpose of your page is.
HubSpot advocates posting less frequently. "The goal is no longer to spray and pray," they write. "It's to get as much interaction from a single post as possible."
Some tips they offer:
Remind fans to view Pages feed. In Facebook's left sidebar, they have a feed specifically for Pages.
Ask fans to get your notifications. People can select up to 30 pages to see first.
Ask fans to like your posts. If they engage with you, they'll see more of your posts.
Use video and go live. Videos have a much higher engagement rate than other forms of content, especially if they're native Facebook videos.
One of the most important lines in the entire HubSpot article comes buried toward the end:
"Since the only constant with Facebook (and the larger digital media landscape) is change, it's always safest to focus on the digital channels you entirely own and control -- your website and blog."
We agree that your website and your blog should be your top priority when it comes to your digital marketing strategy, and we'll have more about this in a future post.
Interact With Your Potential Buyers
If you're using social media to court consumers, engage with them instead of just blasting out content.
"Four in 10 consumers say they are unlikely to become emotionally attached to a brand unless they are interacting via social media," according to a 2018 Edelman report.
When consumers find a product or service they like, they may mention those brands every once in a while to share that they liked something about them. When brands 'like' a customer's post that mentions them or acknowledges the positive feedback with a simple, "Thank you!," it can make customers feel good.
Simply monitoring your social channels to interact with people who are mentioning your brand can boost positive feelings.
But, not everybody is thrilled with brands. That's when you can use social media as a customer service channel.
Offer Social Media As A Channel For Customer Service
Airlines are an easy target when we want to complain about poor customer service. But, here's a personal example where American Airlines skillfully used social media as a customer service channel:
After booking a flight through American Airlines, I couldn't remember whether I'd purchased checked baggage. When I looked at my receipt, it was still unclear. I didn't want to check a bag if it wasn't already paid for.
I decided to reach out to the airline over Twitter. Within minutes, through a series of direct messages, an American representative verified that I hadn't purchased a checked bag. Then, they helped me further by explaining what the fees would be if I needed to and wished me well on my upcoming flight.
American Airlines did a few key things right using social media as a customer service channel:
They responded to my tweet in the first place (many large companies still don't use their social channels for customer service for some reason).
They understood my issue.
They helped me resolve my issue without making me take additional steps in another channel, like filling out a form or calling a number. I used Twitter to ask a basic question and got an answer.
In short, American removed some friction for me as a customer.
Removing friction is what a number of other brands do by using Messenger to answer customer requests. Please take a look at Hootsuite's post on this topic.
As you get started researching your brand's customer service responses, just don't do any of these things to get your brand in hot water.
Go Live, Or Use Ephemeral Content
Earlier, we mentioned that content on social media exists for relatively short periods of time. The fleeting nature of most content can be a negative thing when it exists only on your feed, but it's great for other uses.
An Instagram story is a great example of ephemeral content—it's meant to exist in the moment without any real long-term shelf life.
Buffer has found that the use of stories across Facebook, Snapchat, Instagram, and WhatsApp has exploded since 2017. They suggest that video will be key in producing this type of content, whether it be stories that last for a certain time frame, or live videos that allow for interaction for as long as the video is live.
We think it's a great idea to use this type of content when you're at a trade show or some other event. Use it to answer questions about your brand, or just to build a personal relationship with your audience by letting them know what kind of pizza you like or what you think about air travel.
Tip: A live video doesn't always have to be live. One trick we've used is to shoot video ahead of time, and then premiere it as live on our Facebook page. We did this with our episode of the Grow Up podcast from INBOUND 2018. Please don't tell my editor I revealed this secret sauce!
Capture Leads
This may seem like a no-brainer, but in order to generate leads from social media, you have to give them an opportunity to convert.
In our From Likes To Leads webinar, ONEFIRE CEO Jason Parkinson advocates linking to your website in your social media posts to a landing page that allows visitors to convert.
Your social call to action in the content's copy or media could be any of the following:
"Download our free e-book on [a pain point you discuss for your customer] here!"
"Enter to win a contest where you will receive free tickets to [insert local sports team's next event]!"
"Schedule an appointment with our team to learn more information!" (This one will be more challenging given the reasons listed above as to why people use social media.)
Running a contest is a great way to capture leads. However, each platform has a number of rules about how to set up a contest, and Hootsuite has done a great job of summarizing the do's and don'ts for contesting on Facebook.
Rely On Your Personal Network Instead Of Your Company's
The last organic social media strategy we suggest is building up key individuals within your company as industry experts on social media. Since brands are not especially trusted among social media users, we feel that individuals may have more success drawing attention to content.
For instance, here's a trend we're seeing on LinkedIn: a person posts an insight on LinkedIn about their industry as text or a photo. Then, that person may post the link to the full article in the comments.
The potential downside to this approach as an agency or a brand is that you may not be able to report on this like you would with the brand account. You're instead investing in the one-to-one interactions that are crucial in building relationships and generating new business.
There are a number of other ways that companies can improve their organic social media reach and engagement. If you have a favorite that works for you, leave a comment below or send a tweet.
(Reminder: We've previously looked at why we feel organic social media content isn't great at driving website visitors and converting leads. In this post, we looked at other ways to think about social media that isn't just about pure numbers. In our next post, we'll look at digital marketing channels we feel are much more effective for driving traffic and capturing leads than social media.)